20 things to know before visiting China
I had a 7 – day trip to China – Guangzhou and Shenzhen for the very first time in late 2019, right before the pandemic. It was such an eye – open visit to me.
And there were so many new, interesting and super modern stuff appearing to me. So I want to list my top 20 things all down as a reference for your next first trip to China. Hopefully, they would be a big help for you on the way.
1. Wechat is a must
Even if you chat with a Chinese friend in Chinese, it is still very okay to use Wechat because they have the Translation button directly on the app.
Wechat in China is not only for talking and chatting but also for most services: information checking, ordering and even paying. For me, without Wechat, it would be nearly impossible to survive here.
2. DIDI is like Uber in China
Beside the Chinese App, DIDI also have an English version in which you can also use visa card for payment. I recommend you to download it before the arrival and register by your own phone number (no need Chinese number at all).
Similar to Wechat, they also have Translation function on the texting part to make it easier for non – Chinese speakers for communication with drivers.
There is even a police button on the app.
Good price, safe, fast and super convenient.
3. Baidu Map – A Google Map's version from China
Though the app displays a hundreds percent in Chinese, I must say that it is super simple to use. All you need to do is to copy the address in Chinese, paste and here you go.
One more thing, the GPS from Baidu map works very precise which impressed me so much. Even though the bus system here doesn't have any destination board in Latin letters. so, you don't have to worry a thing about "getting lost" here if you're in a big city and can't speak Chinese at all.
You can also use it to find Bus and Metro or even connect to DIDI for taxi booking.
4. Data Sim card
You should buy a data sim card – VPN one before reaching China. And there are many online places from which you can find a Chinese data sim card, such as: Klook or Gohub,…. These Data Sim cards can offer you unlimited GB and access ability to Google, Youtube or Instagram,…
5. Wechat Pay and Alipay
I'm not sure exactly when China started to use digital wallets but it is not less than six years until 2022. Almost every single transaction in Guangzhou and Shenzhen is done by digital wallet. Buying food on the street, paying parking fees or taxi services, …. Almost everyone uses at least a digital wallet with QR code scan, and sometimes even with Face Recognition.
Wechat Pay and Alipay are the two most popular wallets. We foreigners also have options to try them if we carry at least an international credit card.
Therefore, if you plan a long stay, I totally recommend installing at least one of the two. Because in China, people mostly don't use cash at all but digital wallets.
I think this is impressive and an eye – opener.You can find direction on how to open a Wechat Wallet here and an Alipay account from this link
6. iPhone and Starbucks are very popular
I am quite surprised at how many Chinese people own at least an iPhone. That's why you can find Apple Maps and other platforms for the iPhone in this country.
And more, there is Starbucks almost everywhere in the city. So, you don't have to worry if you can't find any familiar coffee shops.
7. Food display is real image
I have no idea about what happens in other parts of China. Here, in Guangzhou, I had been seeing great food displays. What more impressive is that they serve you exactly what they show you, same size and same quality, in pictures or by real "model", like this: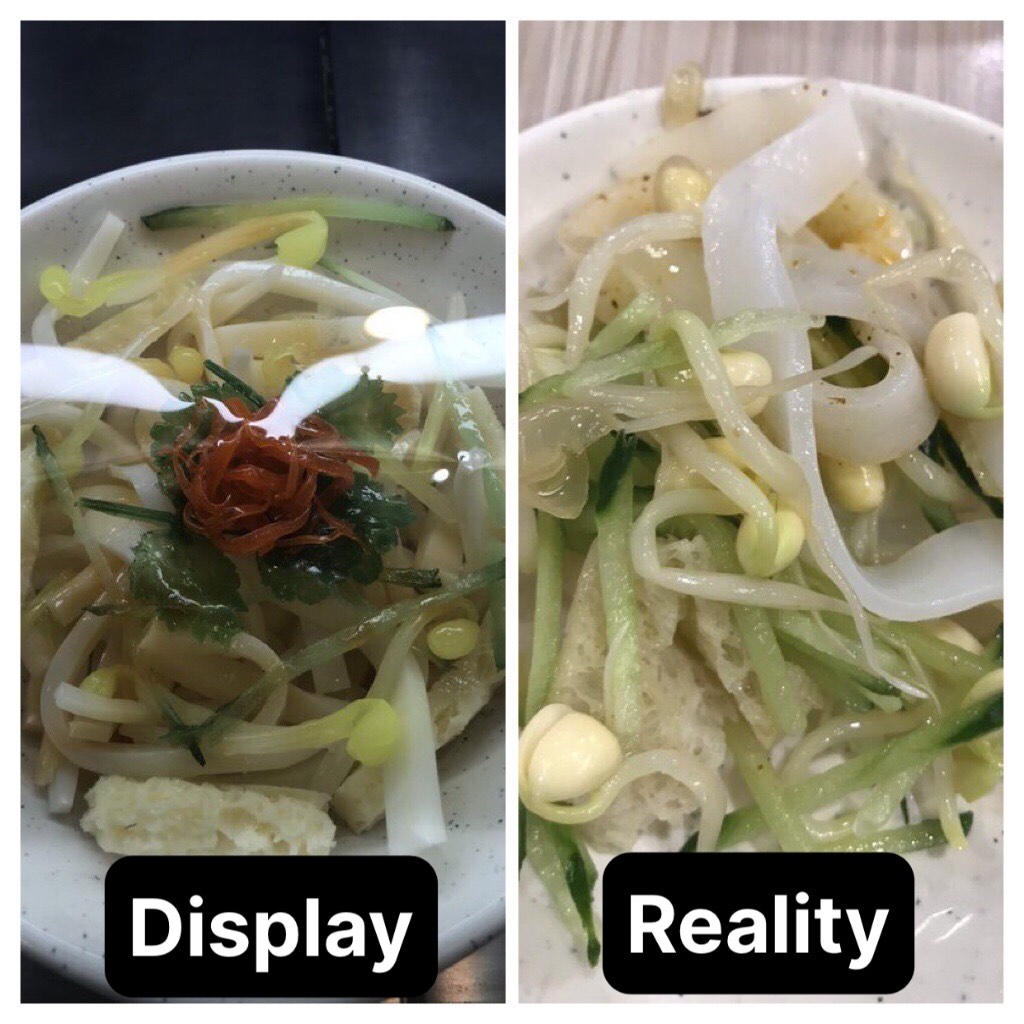 8. Public shared – bicycles
If you come from a developed country with an environment – friendly traffic, you may be familiar with this concept. For someone like me – a Vietnamese person, this is something extremely exciting.
It just costs around one RMB (Chinese currency) per hour for a ride. There are bicycle's stop, like this, all over the city which you can rent and return with every random route.
Please remember, they are all paid by digital wallet with QR code scan.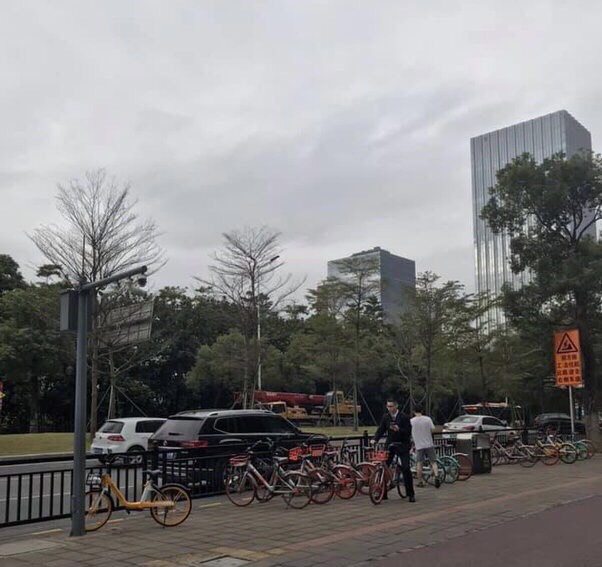 9. Shared – power bank
Again, it just costs one RMB to rent a power bank if you have Wechat Pay or Alipay. You can also find a lot of power bank stations, all around big cities. Please be aware I have not been in any Chinese villages, so I am not certain if they install power bank stations in villages.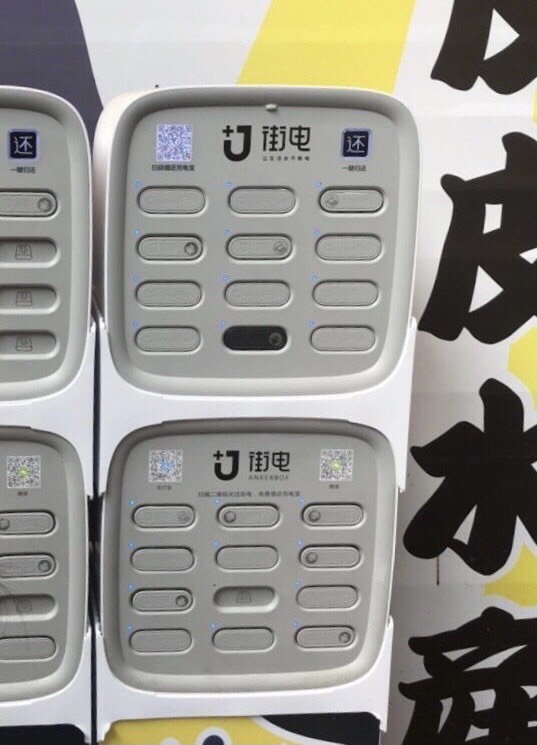 10. Chinese people use tea to wash bowls, cups, spoons and chopsticks
My Chinese friend told me that this is only happen in Guangzhou – the food paradise of China. Here, in My Chinese friend told me that this only happens in Guangzhou – the food paradise of China. Here, in almost every restaurant, you will see people pouring tea to wash their ceramic things before drinking from that same teapot. Spectacular!
11. Tea is a must – to – try list
Yeah, just another Chinese culture that exceeded my expectations. I have never been aware that Chinese tea is that good. And if you have a chance, please come visit those tea shops there, sitting quietly watching them in the process of making you a nice cup of tea.
Do you know that different teas are put inside different kinds of tea pots that go a certain level of water temperature. You know, it is not simple to create such a cup of tea to this extent. I felt so blessed while witnessing and immersing myself in the wonderful tea culture. My video captures a lady making a cup of tea for us below.
12. It's super safe in big cities
Cameras are at every single corner. Even a single quick act of bad things can be caught by those "hidden eyes".
So, to those solo female travelers, there is no need to worry about safety. Okay?
13. Chinese cuisines is beyond expectation
Before traveling to this country, I always thought that Chinese food is all about oil and salty with past experiences.
Nothing, I mean nothing was like my broken imagination. Food in Guangzhou is beyond expectation. No wonder why it is called "The Food Paradise".
The greatness doesn't lie in the taste of food but also in the value for health and pleasure.
I took some food pictures from my Quora post, just in case.
14. Hop-on Hop-off does present
15. Lifts at pedestrian overpass
For me, this is just awesome.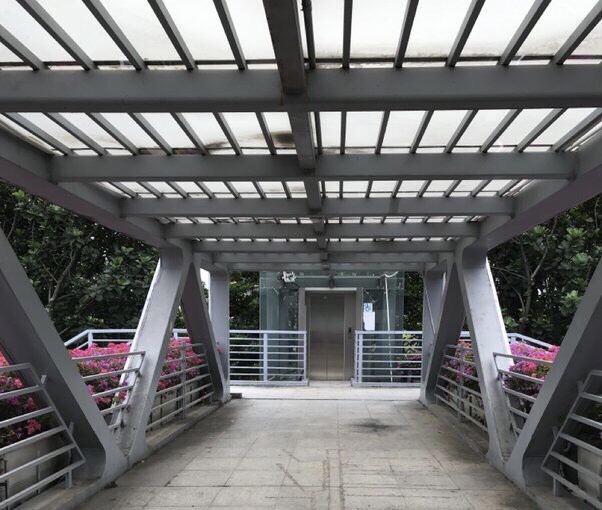 16. No ground or basement floor
They have floors numbered 1,2,"-1″ and "-2" but that "G" floor. I don't know why.
17. Receptionist robots
You can find it intriguing when stores and restaurants use robots as receptionists or security guards.
18. Electric vehicles are quite a thing
Yep, I am quite fascinated by the fact that the Chinese use electric vehicles under different types You can see a lot on the road, sometimes it can be like this: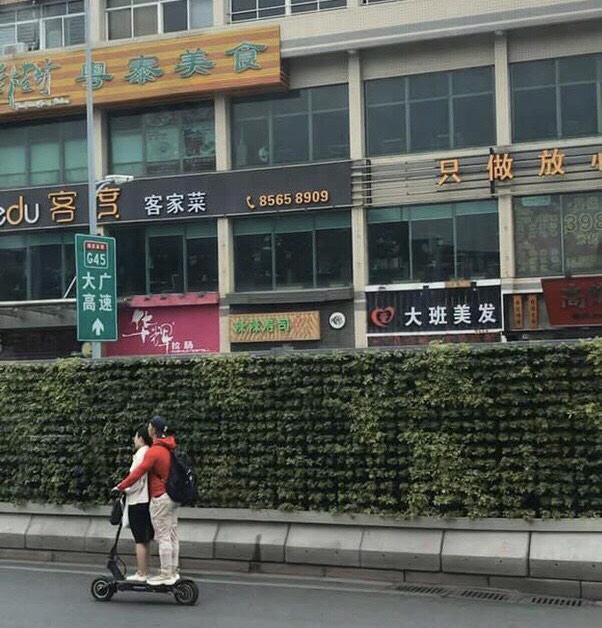 19. Milk tea shop is everywhere
And I absolutely love it.
20. It's possible to go to China without speaking a Chinese word
Last but not least, you don't need to speak Chinese well to survive a trip. Because those translation apps and systems, such as public transportation work precisely.
There are also clever ways to discover without a single Chinese. So, let's pack your stuff and hit the road!
China
travel
Travel Guideline